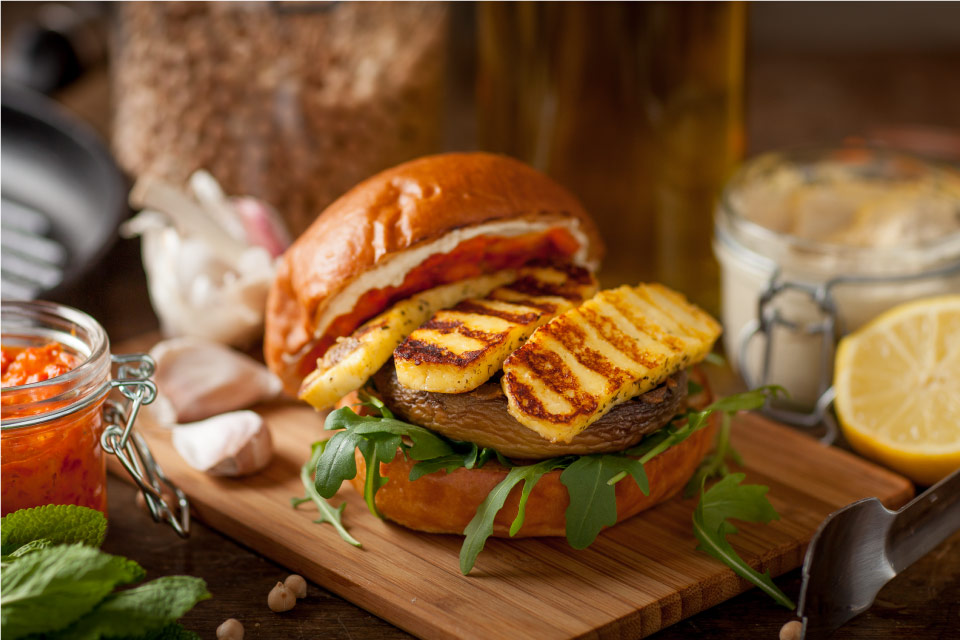 Usually halloumi is made with sheep and goats milk in Cyprus, hence the reason we call ours 'halloumi style'.
Briddlesford Halloumi is buttery, golden in colour and creamy.  It is visually striking and appealing with an appetising caramel smell.
The Great Taste judges described our halloumi as 'delicious with a flavour almost like fried clotted cream' and 'a creamy savouriness which is very moreish'.
Available in catering size rounds approx 1.25kg and 180g pre packed rounds
Awards: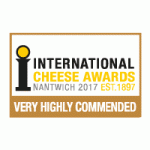 International Cheese Awards 2018 Bronze medal
Tip:
Griddle thick slices along with a whole portobello mushroom, serve in a brioche bun with hummus, smoked pepper and rocket.