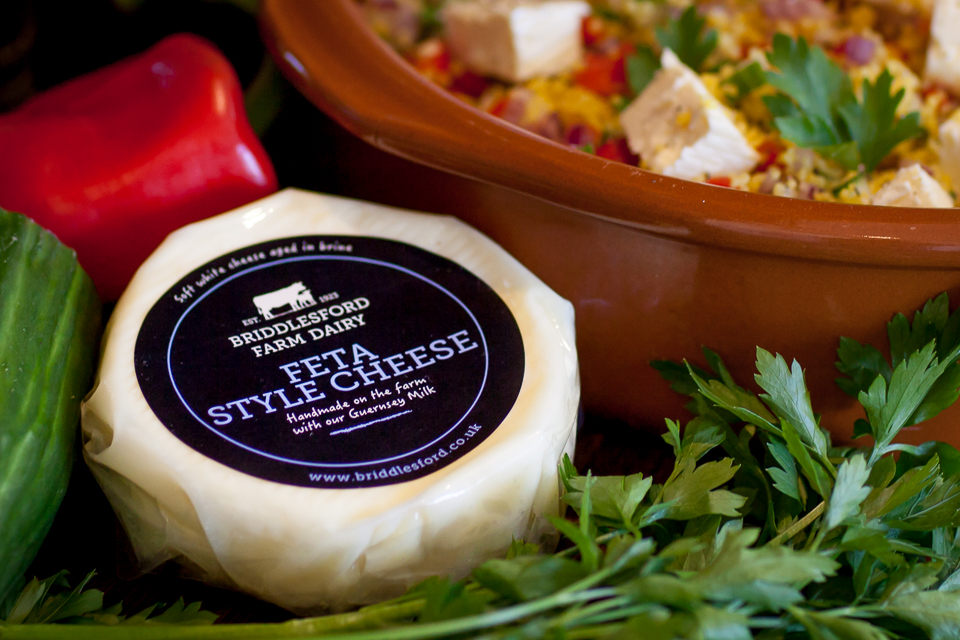 Our Fetter Cheese is similar in style to traditional feta made with sheep and goats milk in Greece, however we make ours from our rich Guernsey milk. 
Briddlesford fetter is a brined curd cheese with a soft, creamy, white appearance. It is light and crumbly with a beautiful texture. It has a salty, fresh sharp flavour not unlike yoghurt.
Available in 200g rounds
Great in salads, with couscous, on pizza or simply smeared onto a hunk of crusty bread.
Tip:
Our Feta-style cheese is vac-packed with a little brine as this is the traditional preservative – once opened it will last longer if stored in a brine solution in the fridge.