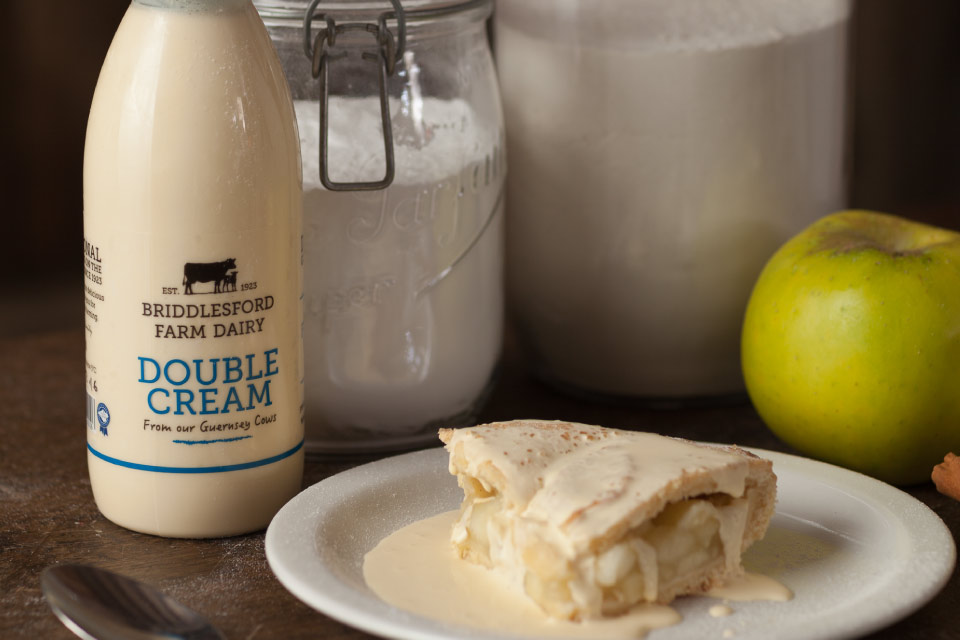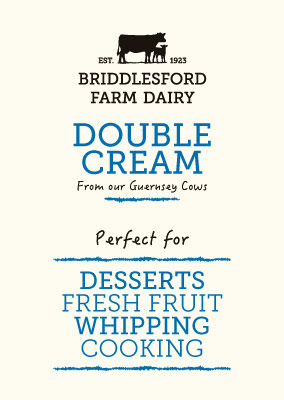 Our award winning Briddlesford  Double Cream is another one of our flagship products. Packed full of flavour and natural goodness it is a welcome addition to the finest apple pie or treacle tart.
It is perfect for cooking, desserts, fresh fruit and whipping up for the piping bag.
Awards:

Tip:
You can freeze our double cream but we recommend only using it for cooking – during the process the fat molecules tend to stick together giving a graining texture once defrosted, heating the cream during the cooking process helps break up the fat molecules.