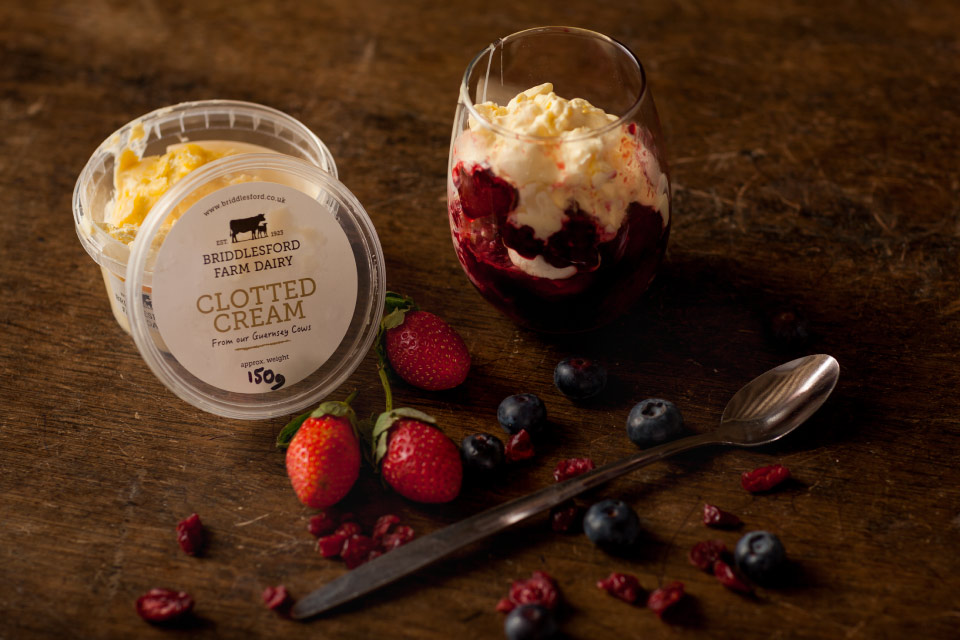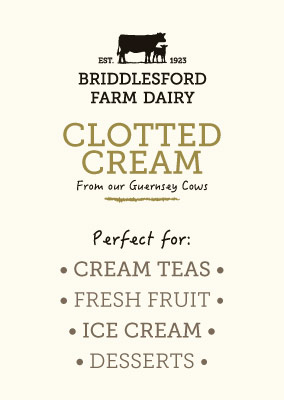 Briddlesford Clotted Cream is one of the latest editions to our product range. Developed here in the café kitchen it has a luxurious texture and due to the Guernsey Cream base has a sweeter taste than those made from standard cream.
Obviously perfect for a cream tea but is also extremely good with hot desserts and even fresh fruit.
Tip:
Fold into fresh custard and serve with a mixed berry compote.