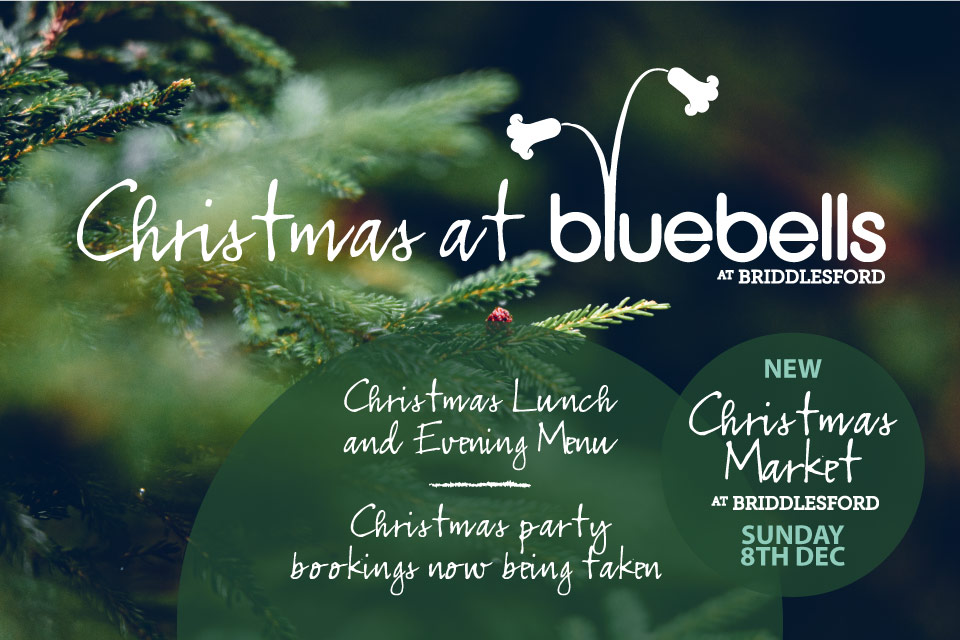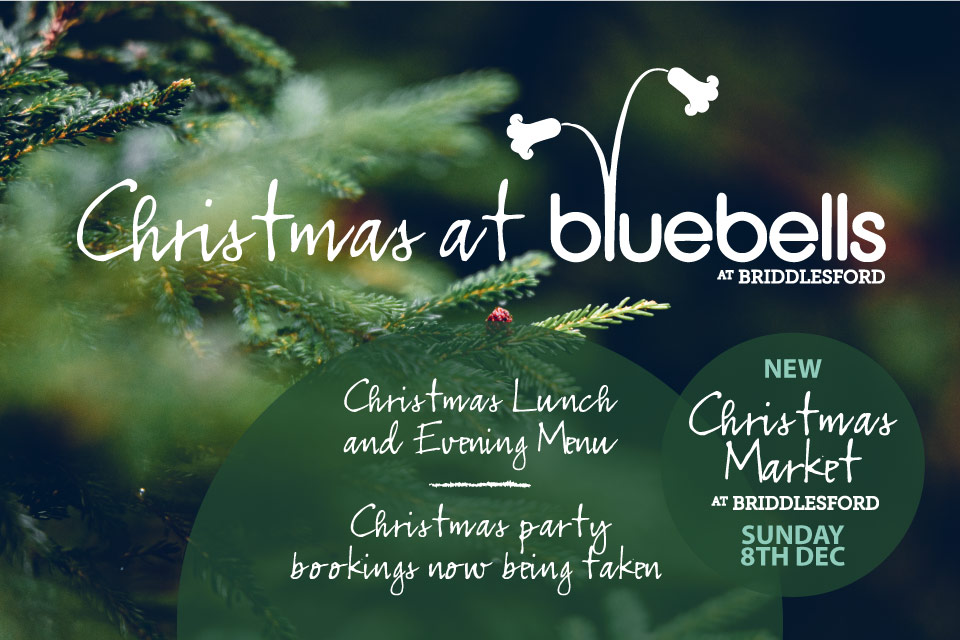 Christmas at Bluebells Café
Lunch and evening menus available from Sunday 1st December until 4pm on Christmas Eve.
Click Here to see our Christmas Menu.
Organise a gathering for more than 10 people and you eat free!
CHRISTMAS MARKET
Our first Christmas Market at Briddlesford: Sunday December 8th from 3pm until 7pm.
Come and enjoy a super assortment of craft and produce stalls, Christmas carols, delicious local food and much more.
Christmas Party Night
Saturday 14th December. Dance the night away with resident band 'The Herd'
Eat from 6.30pm, music from 8.30pm.
All 3 courses and entertainment for just £27.
Booking and pre-ordering essential. 10 or more and group organiser eats free!
---
Post-Christmas Music Night with J.C. Grimshaw & Guests.
Saturday 28th December from 7pm. Tickets £17 to include hot buffet.
Book your tickets, tables and places today!
---
To book, for more information, or to speak to a member of the team, please email chris@briddlesfordlodgefarm.co.uk or call (01983) 882 885.