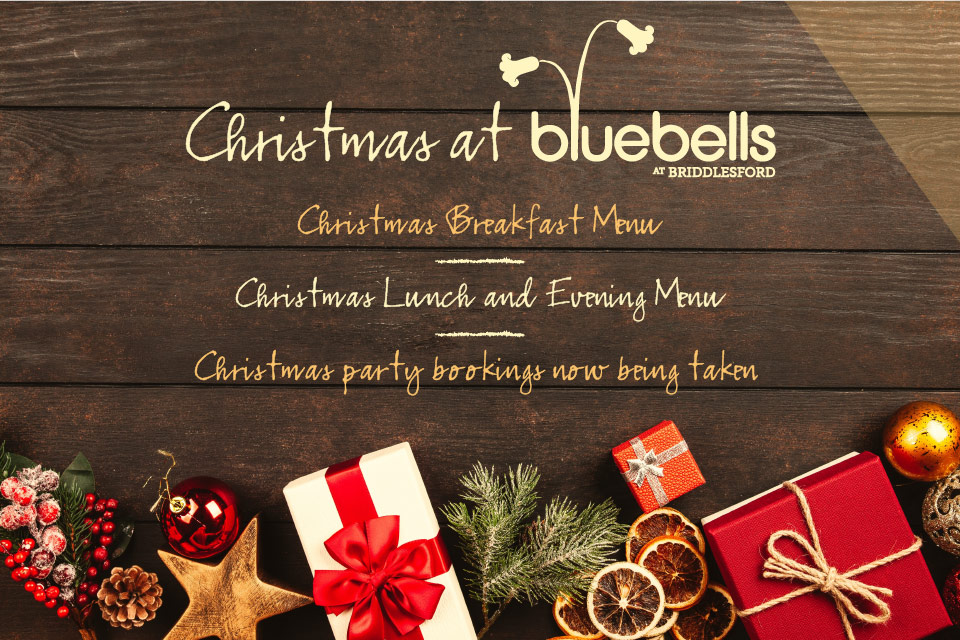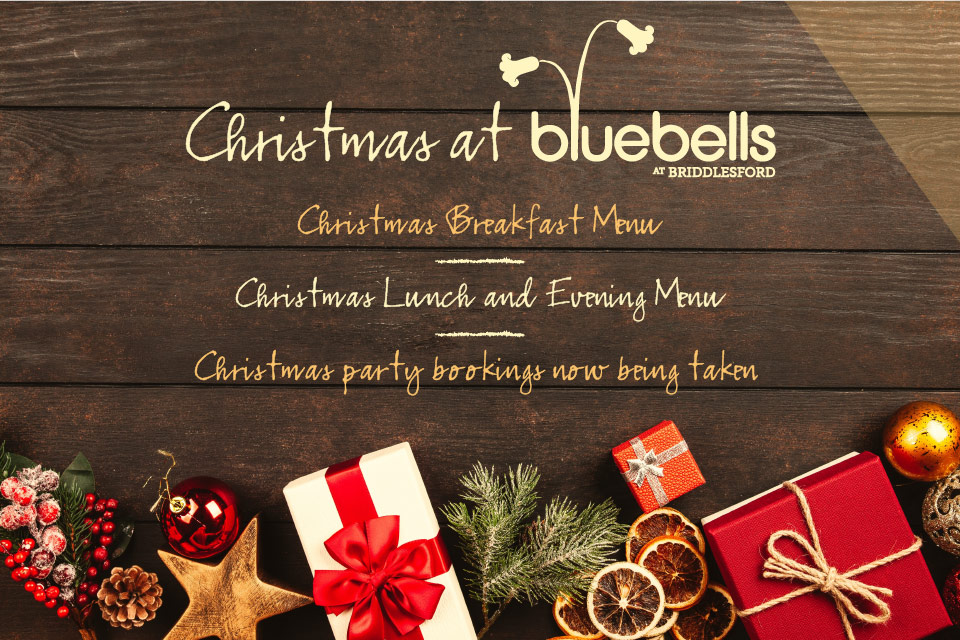 Christmas at Bluebells Café
Christmas Breakfast Menu and Christmas Lunch & Evening Menus available – Friday November 30th until 4pm on Christmas Eve. Pick up a menu from Briddlesford or download/view via the links above.
Organise a gathering for more than 10 people, you eat free!
Christmas Party Night – Saturday 15th December. Dance the night away with resident band 'The Herd'. Eat from 6.30pm, music from 8.30pm. All 3 courses and entertainment for just £25. Booking and pre-ordering essential. 10 or more and group organiser eats free!
Don't forget our post Christmas party night with hot buffet and music from J.C. Grimshaw & Guests on Saturday 29th December from 7pm. Tickets £17 to include hot buffet. Book your tickets, tables and places today!
Speak to a member of the team, email chris@briddlesfordlodgefarm.co.uk or call (01983) 882 885.